A Brief History
The ADHD Parent Support Group was founded in 2010 by Denise Vanden Engel.

Denise's Mission is to break the barriers that she knows all too well as a result of her own experience of growing up in a family with ADHD and chaos. Married at a young age and raising a family of four, she could see ADHD and many special needs in her own kids.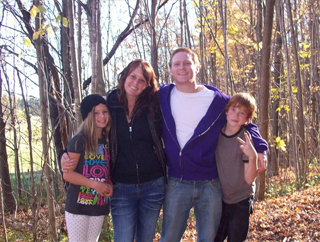 This was when Denise started to reach out to other parents who knew exactly how she felt…frustrated…confused…and alone!
She thought, 'If I only had a community of parents to connect and meet with regularly, this would be reassuring for me and many other Parents.' Denise wished for a community of People who were longing for someone to tell them… 'you are NOT Alone!!'
In 2010 Denise found the courage, guidance and direction to start a monthly support group for parents raising children with ADHD and mental health struggles.
With the help of parents, volunteers and sponsors, the group has grown. The group is known for its workshops and creating awareness for Kids Mental Health.
'When I was growing up, Support Groups were NOT available for my parents. I could only imagine just how much my mother would have benefited from a community of parents, because she too was very much alone…and judged. Support Groups were not there for me either. So… I have created it for you!!'
'I want to thank all our community Partners and Sponsors who have trusted and contributed to this group by giving or their time and support over the last 9 years.'
Denise Vanden Engel is currently the Lead Chapter Coordinator for the Ontario Chapter of Parents for Children's Mental Health (PCMH).
~ Denise Vanden Engel