Support Group Meetings
The frequency, location, and time of the meetings are always the same unless otherwise specified on this page. Childcare is not available.
Frequency: The second Tuesday of each month, 6pm-8pm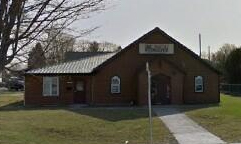 NEXT MEETING
February 13, 2018
Special Guest:
Ryan J. Deacon
Mr Deacon is a staff lawyer at the Kingston Community Legal Clinic, specializing in Education law. He offers free legal services to primary and secondary school students and their families and can help with suspensions, expulsions, transportation, accommodations for children with exceptional needs, and other issues.
Time:
6pm-8pm
Facilitator:
Denise Vanden Engel
Location:
255 Kingscourt Avenue -
Click here for directions from your location
---
Why not join us at our next meeting? Everyone is welcome, just come and join the discussion.