Previous Meetings, Events & Workshops

A.D.H.D. WORLD AWARENESS DAY
Description: If you are a parent with a child who has ADHD then you're an expert and we need you!
Parents will be sharing information and resources about ADHD. All information is FREE and the event is KID-FRIENDLY!
Come learn more about the support we offer. If you want to get involved and help educate the public email denise@adhdsupportgroup.ca
Date:September 30, 2017
Time: During Mall Hours
Location:Cataraqui Centre


---

FALL PARENT WORKSHOP
Topic: Empowering Families
Guest Speaker: Linda Aber
Date: October 21, 2017
Time: 8:30am - 3:30pm
Admission Fee: $40/person, $75/couple (Coffee, Snacks, Lunch, Draws)
Location:255 Kingscourt Avenue
CLICK HERE FOR FULL DETAILS


---

OPEN HOUSE
Family Event: 7TH Year Anniversary Celebration of the A.D.H.D. Parent Support Group
Date: September 7, 2017
Time: 6pm - 8pm
Location: 255 Kingscourt Avenue
Details: Bring the family along and celebrate with us. Refreshments will be served.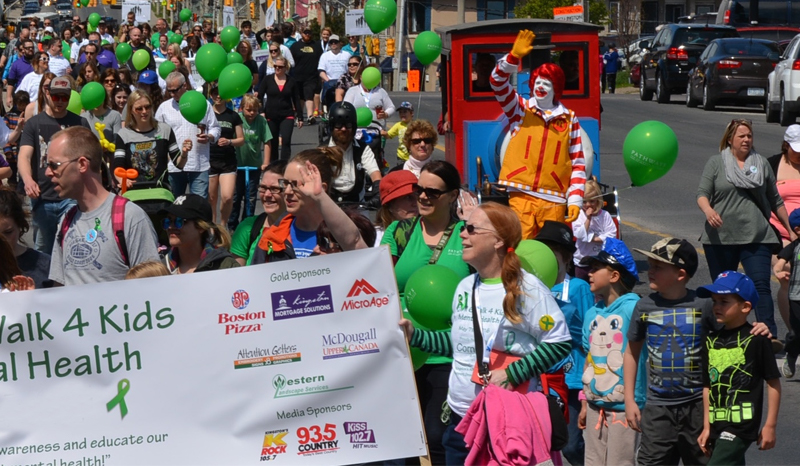 WALK 4 KIDS' MENTAL HEALTH, CELEBRATION

JOIN US ON OUR 4th ANNUAL, WALK 4 KIDS' MENTAL HEALTH
The parade will commence at 10:00am starting with the walk from Skeleton Park heading to city hall.
Group picture will take place at the steps of City Hall along with a message from our Mayor and MPP.
We will then return to the park and continue with Live Music, Barbeque, Splash Pad for kids (don't forget your swimsuit!)
FREE Resources and Information will be available from Addictions Mental Health, Maltby Center (formerly known as Pathways for Children and Youth), and ADHD Parent Support Group.
---
Event Type:
Annual Parade and Celebration
Admission:
FREE
Date:
June 2, 2018
Walk Start:
10:00am
Location:
Skeleton Park
---
Family Christmas Party, open to the public too!
Event Type: Family
Admission: FREE
Date: Tuesday, December 12, 2017
Location: 255 Kingscourt Avenue - Click here for directions from your location