About our Online Support Group
A Brief History
The ADHD Parent Support Group was founded in 2010 by Denise Vanden Engel.

Denise's Mission is to break the barriers that she knows all too well as a result of her own experience of growing up in a family with ADHD and chaos. Married at a young age and raising a family of four, she could see ADHD and many special needs in her own kids.
This was when Denise started to reach out to other parents who knew exactly how she felt…frustrated…confused…and alone! » read more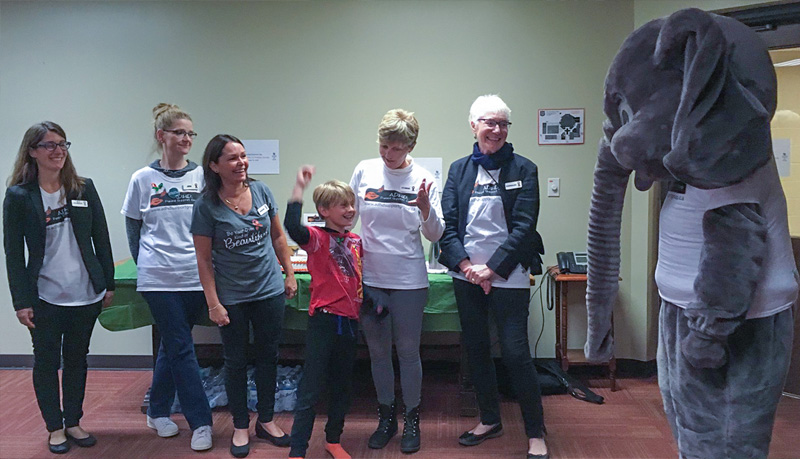 Then and Now
The ADHD Parent Support Group was founded in 2010 by Denise Vanden Engel, as a parent with lived experience Denise knows the benefit of a peer support group. To meet with other parents who have walked a similar journey, who know what you are going through and who can share similar stories and ways how they dealt with challenges, is both comforting and empowering.
As of 2021, the ADHD Parent Support Group (now online) continues to operate via its Facebook page and Facebook Private Group.
"The Kingston's ADHD parent support group has been a great resource for many parents of children diagnosed with ADHD. Denise and her volunteer team have made it easy for parents to gather accurate and evidence-based information about treatment and accommodations, helped parents to navigate the varied systems of care in our community, and simply provided a caring and compassionate space for parents and children. I have recommended many of the families with children who I have assessed to connect with this invaluable resource in our community!"
Dr. Susan Buchanan, Ph.D.,C.Psych.Psychologist- Kingston Ontario
"Kingston's ADHD Parent Support Group is truly a 'grass roots' organization. Led by passionate, committed individuals, this small group continually makes a big difference in people's lives, and in so doing positively influences the community. They provide support and education for parents of kids diagnosed with ADHD. The group also advocates for a wider level of awareness around mental health issues for children and youth. The yearly "walk for children's mental health' has been very well received by the community. With guest speakers, and the overall media coverage it has garnered, the 'walk' has helped to show Kingstonians that there are places to turn for mental health matters relating to young people, and that we are a community that is caring and supportive of kids and families experiencing these issues."
Peter Cory, Executive Director, Big Brothers Big Sisters Kingston, Frontenac, Lennox & Addington
"Positive mental health support is critical in the promotion and development of healthy minds and attitude. Members of the Kingston ADHD Parent Support Group are actively engaged in supporting one another through shared experiences in raising their children. The Canadian Mental Health Association partners with the Kingston ADHD Parent Support Group to provide workshops and participate in community events. Education, prevention and intervention are key to reducing the stigma associated with ADHD and related mental health issues."
Canadian Mental Health Association, Kingston Branch Brenda Miller, Executive Director Sandy Vincent, BSW, Volunteer & Program Facilitator
"I applaud the Kingston ADHD Parent Support Group for the amazing work they do in our community. As a parent of a child with ADHD, some days are very tough, but with the support of a great organization like this it helps tremendously! Networking with parents who have similar struggles, creates a sense of oneness, and that we are NOT alone. Our family recently participated in the 2016 Walk 4 Kids Mental Health, and our company sponsored it too because we feel it is very important to create awareness now, in order to help children at an early age. This will help them feel more stable going into teenage/adult years. It was truly an amazing event! Check them out!"
Jeff Stafford, Broker/Owner Kingston Mortgage Solutions
"I have had the pleasure of knowing Denise for over 15 years, and in this time I have seen her commitment and passion motivate others to incite change. Her infectious enthusiasm has led to a variety of events that have benefited many young people to think beyond themselves. It is wonderful to see her focusing on children's mental health, and I look forward to seeing her help families and build community awareness for this important cause."
Rick Kramer MicroAge Kingston www.microagekingston.ca
ADHD is not caused by poor parenting or a lack of discipline
ADHD is not a made-up excuse for your kid's bad behavior.
ADHD is not caused by children not spending enough time outside.
ADHD is not something everyone has.
ADHD is not simply the inability to sit still.
ADHD is not caused by too much sugar, gluten, or chemicals.
ADHD is not the same for every child.
ADHD is not a disorder that just boys have. Girls have it too.
ADHD does not just affect a child's ability to focus in school it's much more.
Having the label of ADHD will not ruin a child's life, but, a diagnosis WILL open many more doors to education, medical supports, and accommodations. Your child WILL do well because he has you!!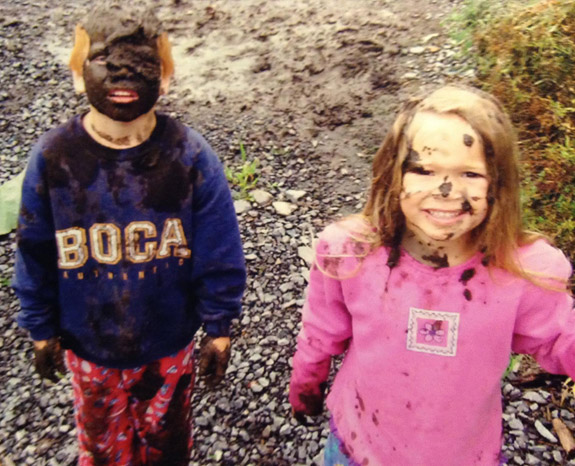 Lots of energy.
Willing to try things – take risks.
Ready to talk, can talk a lot.
Gets along well with adults.
Can do several things at one time.
Smart.
Need less sleep.
Good sense of humor.
Very good at taking care of younger kids.
Spontaneous.
See details that other people miss.
Understand what it's like to be teased or to be in trouble so are understanding of other kids.
Can think of different and new ways to do things.
Volunteer to help others.
Happy and enthusiastic.
Imaginative – creative.
Articulate – can say things well.
Sensitive – compassionate.
Eager to make new friends.
Great memory.
Courageous.
More fun to be with than most kids.
Charming.
Warm and loving.
Care a lot about families.
Our Mission
"To Better the Lives of Children and Families Living with ADHD and Mental Health struggles."
Slideshow - Walk for Kids' Mental Health 2018



Why Join Us
There are no quick fixes to many of the challenges that our children will face, but having a safe place to share with others can make a huge difference. We do not have all the answers, but we can offer resources, information, and a shoulder to lean on. » read more